Planning My Wedding – How do I get Started?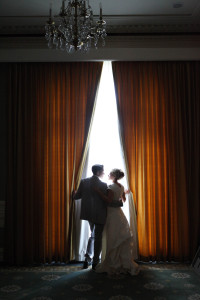 "How do I start planning my wedding?" is one of the most important questions you will ever ask.  We at Life of the Party Entertainment say the most important place to start planning your wedding is your priority list.
Determine Priorities
Sit down with your fiancee and ask yourselves, "What are the most important priorities in planning my Wedding Day?"  Items you may consider are:
Wardrobe (Dress, Tux, Wedding Party)
Flowers
Food
Venue
Decor
Wedding Planner/Coordinator
Wedding DJ/MC
Live Band
To have or not to have a Wedding Party
Thank you gifts or cards
Invitations
Drinks – Alcoholic Beverages, Open Bar, Etc.
Guests – large or small number
Ceremony, Cocktail Hour, Reception – which will you have?
Three Words
As you consider these items, ask yourself what three words describe your dream celebration.  Some examples are:
Dinner, Dancing, Classy
Party, Alcohol, Friends
Happy, Celebrate, Nature
Simple, Family, Intimate
Fun, Easy, Memorable
Elegant, Energetic, Party
Make a Plan
Now, ask yourselves how you will accomplish the type of Wedding Day celebration you want.
If the two of you realize the most important thing for you is to have dancing, energy, and a party, you should probably move "Wedding DJ/MC" to the top of your list.  Make sure all of the other elements you desire cater towards your goal (for example, the vintage style invitation below clearly states "dancing").  Your top three list items are where most of your budget should be allocated.  Create a budget knowing that you want the very best entertainer you can find, even if that means sacrificing some macaroons.  Then again, if the most important element for you is that macaroon, put the cuisine at the top of your list.
Once you are able to prioritize the smaller pieces of your wedding, you can more easily fit the rest of the puzzle together to see the big picture.